.
Welcome to our site on Dutch Art
We will show you several Dutch artists and their works
Dutch Golden Age painting was among the most acclaimed in the world at the time, during the seventeenth century. There was an enormous output of painting, so much so that prices declined seriously during the period. From the 1620s, Dutch painting broke decisively from the Baroque style typified by Rubens in neighboring Flanders into a more realistic style of depiction, very much concerned with the real world. Types of paintings included historical paintings, portraiture, landscapes and cityscapes, still lifes and genre paintings. In the last four of these categories, Dutch painters established styles upon which art in Europe depended for the next two centuries. Paintings often had a moralistic subtext. The Golden Age never really recovered from the French invasion of 1671, although there was a twilight period lasting until about 1710.
About Us
These are the people who have nothing to do with us, and are not affiliated with this evaluation in any way:
Go to my homepage
Dan Brickley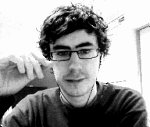 Go to my homepage
Aidan Hogan
Aidan Hogan is an Assistant Professor in the Department of Computer Science at the Universidad de Chile. He used in work in DERI Galway.
Comments
Comments on the subject of Dutch Art
Below are the comments we received so far:
I like the way how Dutch painters, specifically in the northern provinces, tried to evoke emotions in the spectator by letting him/her be a bystander to a scene of profound intimacy. Fabijan Bajo

Dutch art is something interesting and have heard a lot. Jaideep says

I like semantic web more then Dutch Art Daniel Says

Dutch art is amazing, it looks really nice. Romulus

Nice clouds, But really, it isn't quite art with a capital A, is it? Until recently, Dutch Art of the Golden Age was seen as technically good, but not very interesting. It was just too realistic, where was the artistic imagination? Simon Says

Dutch Portrait Painters
Changing the art of painting
Dutch Masters changed the art of painting forever with their brush strokes. Dutch painters such as Rembrandt van Rijn, Johannes Vermeer, Jan Steen and Frans Hals, developed a worldwide reputation in the 16th and 17th centuries. But Dutch Masters were artistic pioneers in the centuries before and after the "golden era of painting" as well.
Hals, Frans
c. 1580
Frans Hals the Elder (/hɑːls/; Dutch: [ɦɑls]; c. 1582 – 26 August 1666) was a Dutch Golden Age portrait painter who lived and worked in Haarlem, though he was born in the Southern Netherlands (present-day Belgium). He is notable for his loose painterly brushwork, and he helped introduce this lively style of painting into Dutch art. Hals played an important role in the evolution of 17th-century group portraiture.
Accama, Bernard
1697
Bernardus Accama (1697–1756) was an 18th-century Dutch historical and portrait painter.Accama was born in Friesland, possibly in Burum, the son of Aeltje Boetes Nievelt and Simon Accama, the local church minister. He was christened on 12 July 1697 at Burum. He lived much of his life in Leeuwarden. He worked for and executed commissions for William IV, Prince of Orange. However much of his work was lost during the Revolution of 1795. He was the brother and instructor of the painter Matthijs Accama.
Anthonis Mor
1516
For the musician, see Anthony More (musician).Sir Anthonis Mor, also known as Anthonis Mor van Dashorst and Antonio Moro (c. 1517 - 1577) was a Netherlandish portrait painter, much in demand by the courts of Europe. He has also been referred to as Antoon, Anthonius, Anthonis or Mor van Dashorst, and as Antonio Moro, Anthony More, etc., but signed most of his portraits as Anthonis Mor.
Ary Scheffer
1795-02-10
Ary Scheffer (10 February 1795 – 15 June 1858), was a Dutch-French Romantic painter.
Honthorst, Gerard Van
1592-11-04
Gerard van Honthorst (Gerrit van Honthorst) (4 November 1590 – 27 April 1656) was a Dutch Golden Age painter. Early in his career he visited Rome, where he had great success painting in a style influenced by Caravaggio. Following his return to the Netherlands he became a leading portrait painter.
Eversdijck, Willem
1620
Willem Eversdijck, the son of Cornelis Eversdijck, flourished at Goes about the year 1660. He was a portrait painter, and several of his portraits were engraved by Houbraken. A picture of Officers and Members of the Company of Archers, called " Edele Voetboog," at Goes, by him, is in the Rotterdam Museum. Cornelis Willemsz Eversdijck, his father, was also a portrait painter of Goes, who died there in 1649. In the Rotterdam Museum are three pictures by him, representing Officers and Members of the Company of Archers, called "Edele Voetboog," at Goes; two of which are dated 1616 and 1624.
Vos, Hubert
1855
Hubert Vos (1855-1935) was a Dutch painter who was born in Maastricht on February 15, 1855. He studied at the Académie Royale des Beaux-Arts in Brussels and with Fernand Cormon (1845-1924) in Paris. He exhibited widely in Paris, Amsterdam, Brussels, Dresden and Munich. From 1885 to 1892, he worked in England, where he exhibited at the Royal Academy between 1888 and 1891. He was a member of the Royal Society of British Artists.
Boonen, Arnold
1669
Arnold van Boonen (16 December 1669 – 2 October 1729) was a Dutch portrait painter.
Regters, Tibout
1710
Tibout Regters (24 December 1710 – 26 January 1768) was an 18th-century portrait painter from the Northern Netherlands.
Dutch Romantic Painters
Intense emotions and the individual
Romantic scenes were severely criticized in the Netherlands for being overly affected. Hence, there were few Dutch Romantic painters. Willem Roelofs and Barend Koekkoek made Romantic works for a while, but the purest representative of Dutch Romanticism was Wijnand Nuyen.
Ary Scheffer
1795-02-10
Ary Scheffer (10 February 1795 – 15 June 1858), was a Dutch-French Romantic painter.
Nuijen, Wijnand Jan Josephus
1813-03-04
Wijnand Jan Josephus Nuijen (4 March 1813 – 2 June 1839) was a Dutch painter and printmaker who specialised in landscapes, and was greatly influenced by the French Romantics.
Behr, Carel Jacobus
1812-07-09
Carel Jacobus Behr (9 July 1812 in The Hague - 11 November 1895) was a Dutch painter, watercolorist and draftsman. He was a pupil of Bartholomeus Johannes van Hove and mainly painted cityscapes, genre scenes and portraits.In 1836 he produced, commissioned by The Hague municipal government, an image of the town hall there, which carried off the approval of connoisseurs. In 1837 he became a member of the Royal Academy in Amsterdam. His work is found in various collections and different exhibitions, like at the Hague in 1839, Rotterdam in 1840 and again at the Hague in 1841.
Verveer, Salomon Leonardus
1813-11-30
Solomon Leonard Verveer (30 November 1813, The Hague - 5 January 1876) was a Dutch marinist and landscape painter. He was one of the most versatile and successful artists at the time of the Dutch romance, both at home and abroad. His sepia gouache and drawings are much appreciated. He is buried at the old Scheveningseweg Jewish cemetery in The Hague. His tomb, a large sarcophagus resting on a catafalque, is one of the most striking monuments in this historic cemetery.
Louis Meijer
Johan Hendrik Louis Meijer (9 March 1809 – 31 March 1866) was a Dutch painter, etcher, lithographer, and draftsman. He painted in the Romantic tradition and is best known for his seascapes.Meijer was born on 9 March 1809 in Amsterdam in the Kingdom of Holland (the present-day Netherlands).He studied under Pieter Westenberg and Jan Willem Pieneman, and lived in Deventer, from 1841 in Paris and then in The Hague. Matthijs Maris was a pupil of Meijer's, beginning in 1854.Meijer died on 31 March 1866, at the age of 57, in Utrecht in the Netherlands.
Rembrandt van Rijn
A selection of his works
Having achieved youthful success as a portrait painter, Rembrandt's later years were marked by personal tragedy and financial hardships. Yet his etchings and paintings were popular throughout his lifetime, his reputation as an artist remained high, and for twenty years he taught many important Dutch painters. Rembrandt's greatest creative triumphs are exemplified especially in his portraits of his contemporaries, self-portraits and illustrations of scenes from the Bible. His self-portraits form a unique and intimate biography, in which the artist surveyed himself without vanity and with the utmost sincerity.